Growing Stronger Communities in Miami County
The grantmaking focus of the Paul G. Duke Foundation is on programs benefiting the residents of Miami County in the areas of social services, education, health, and community and civic activities.
Since the Foundation's beginning in 1983, it has awarded more than 700 grants totaling over $16.8 million to organizations that benefit Miami County residents. Combined with grants made in central Ohio, in keeping with Paul Duke's wishes, more than 1,150 grants totaling over $27.3 million have been distributed to help the people of Miami County and central Ohio.

Examples of Past Grants

Foster care

Food insecurity

Workforce development training

Housing issues

Many other programs to support area residents in need

Examples of Past Grants
Dental and medical services for children and disadvantaged members of the community

Mental health services for those in need

Examples of Past Grants
Adults
The Paul G. Duke Academy for Community Leadership, in partnership with Edison State Community College

Training programs for nonprofit board and staff members

Capacity building programs for local nonprofits
Children
Reading and afterschool programs for preschool and elementary school children

STEM enrichment activities for middle and high school youth

College preparation programs
Community and Civic Activities

Examples of Past Grants
Purchase of land for area parks, including The Paul G. Duke Park and the Robinson Reserve at Duke Park

Improvements to bicycle and walking paths

Downtown beautification projects

Live music performances for the community

Summer and enrichment arts experiences for children
How to Apply
The Duke Foundation currently accepts grant applications on a rolling basis; there is no formal deadline. Grant decision announcements are anticipated at the end of February, May, August and October. When possible, the Trustees of the Duke Foundation will review urgent needs more quickly. Potential applicants are encouraged to revisit this website prior to submission of an application to see if deadlines or application processes have changed.
The Duke Foundation's grantmaking process is supported by The Columbus Foundation. To apply for a grant from the Duke Foundation, an account with The Giving Store on The Columbus Foundation's website is required.
Before the application opens, you will be asked to log in to an existing account with The Columbus Foundation's Giving Store or to register for a new one. This ensures that you will be able to save and return to applications in progress.
Explore The Columbus Foundation's website as a guest, log in to an existing account in The Columbus Foundation's Giving Store, or register for a new account with The Giving Store to facilitate future applications.
Application Tips
Applications that have the following characteristics may be more likely to be considered:
Yield substantial benefits to the community
Are innovative in their approach to community improvement
Address current and critical needs
Support program expansion to meet growing community needs
Promote cooperation among agencies
Encourage matching gifts or additional funding from other donors
Requests should be limited to a one-year period. Generally, grants are not made for religious purposes, budget deficits, staff positions, or projects that are normally the responsibility of a public agency. Grants for capital campaigns are typically made only to organizations with a history of receiving support for their programs.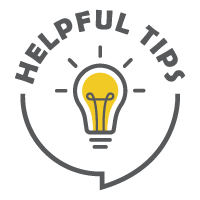 Frequently Asked Questions
Who does the Duke Foundation support?
The Duke Foundation focuses on nonprofit organizations that serve the residents of the Miami County area.
What type of grants does the Duke Foundation award?
The Foundation is open to considering any application that benefits the Miami County region. Major grants are usually limited to those nonprofit organizations that have a successful grant history.
How do I report on a past grant?
All grantees must submit an online Final Report. Final reports are generally due 30 days following the project grant period; the report deadline is noted in the grant agreement. If a grantee applies for a new grant from the Duke Foundation before a previous grant's final report deadline, they will be expected either to submit an interim report if the previous grant has not been expended in full or to submit their final report early.
Who is on the board?
Current board members are Patricia Duke Robinson, president emeritus; Rayce Robinson, MBA, president; Linda A. Daniel, past president and community liaison; William J. McGraw, III, Esq., vice president; Deborah Miller, secretary/treasurer; and Wade H. Westfall, community liaison. Learn more about the board members here.
How do I contact the Duke Foundation?
"Without the Duke Foundation, our Summer Lunch Buddies program would not exist. This valuable program has been offering a free lunch and one-on-one mentoring and reading help for 20 years. Our Before and After School Program and Smart Start Preschool have mainly been successful because of the investment of the Duke Foundation in making our building a bright and inviting place for the families in our community."
– Janet Larck, Director of Before and After School Care and Smart Start Preschool, The Troy Rec
"The people of the Duke Foundation support our community in so many ways – more than financially. They take the time to get to know the agencies in our community and the people within the agencies with mentorship, advice, direction, and more. When I was a new Director, the support provided by the Duke Foundation was invaluable and shaped how I am able to support my community in better ways."
– Carol Jackson, Executive Director, Partners In Hope